Brown Saltman California Modern Mahogany Desk Attributed to Paul Laszlo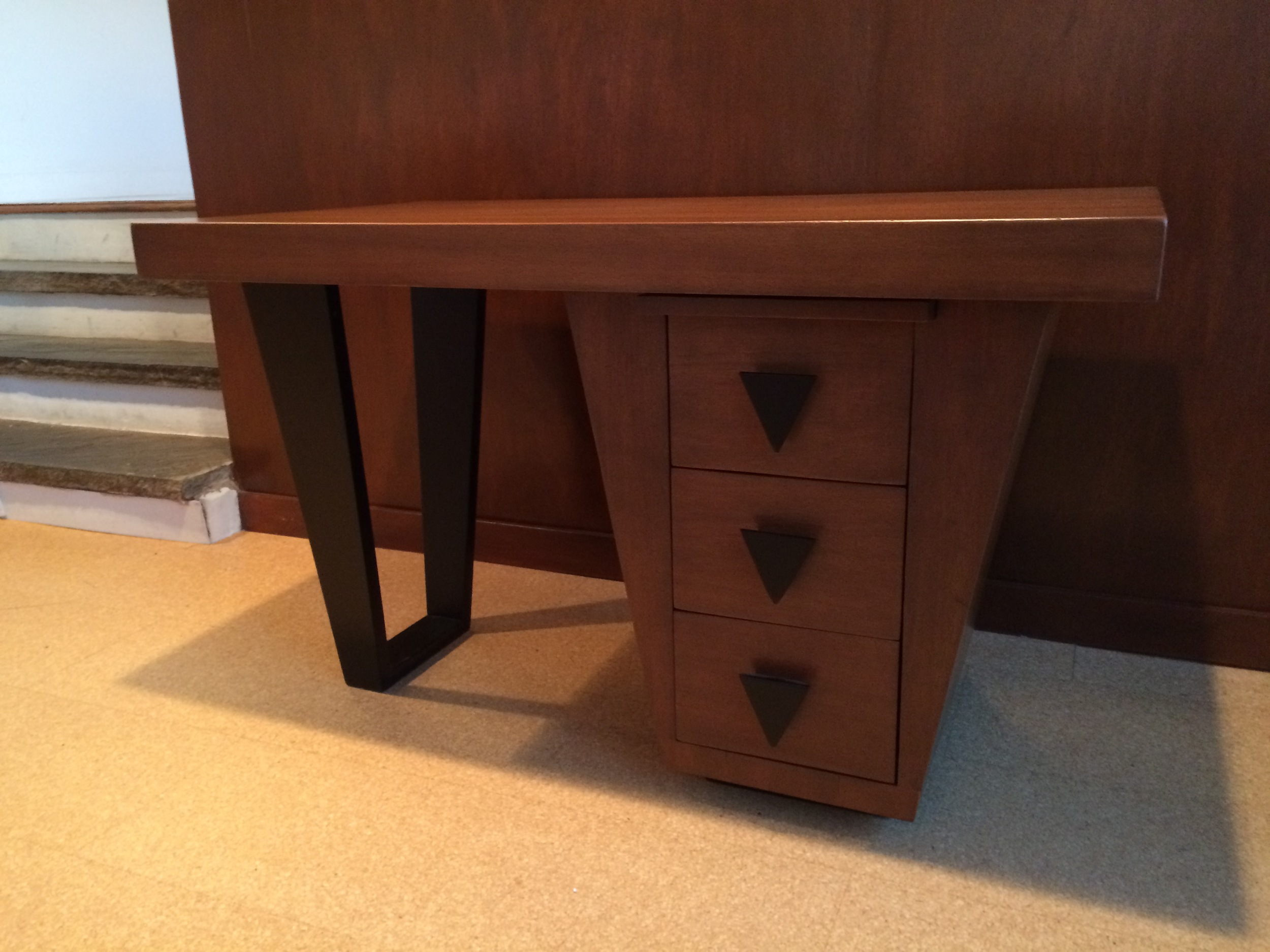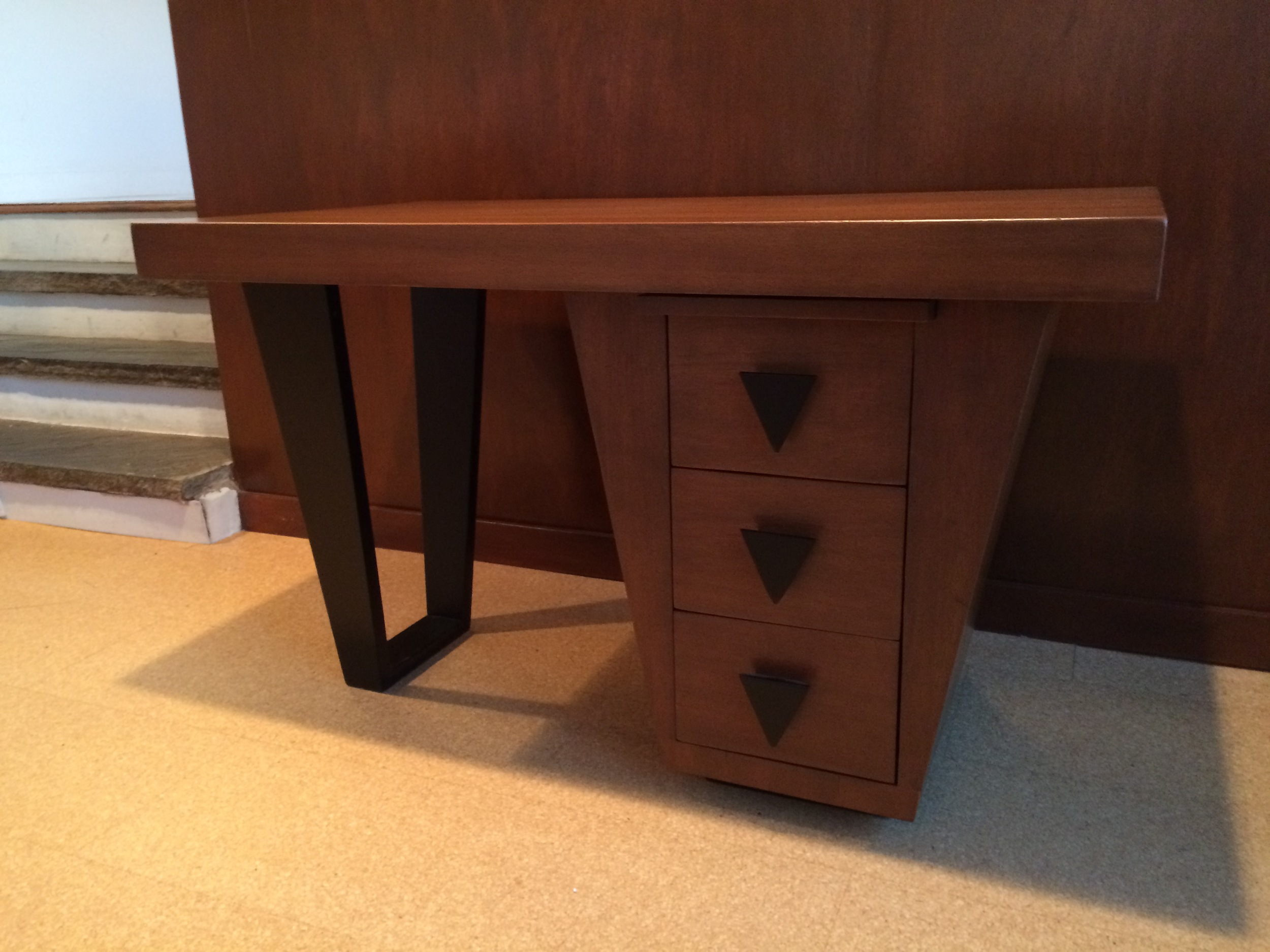 sold out
Brown Saltman California Modern Mahogany Desk Attributed to Paul Laszlo
This is a nice student desk from the late 40s and manufactured by Brown Saltman. All material that I have seen attributes this design to Paul Laszlo. It is made of wood with mahogany veneer. The knobs and support leg are black lacquer. Drawers have dovetail joints and triangular knobs. Includes a pull out letter tray above the drawers.
Very good vintage condition. The desk was completely refurbished with new veneer replaced over areas of missing veneer. There was a lock that was removed and the space was filled in and veneered over and the match is very nice. The dovetail joints in the drawers were reinforced as the glue was wearing out. There of course are some imperfections as you would expect in a vintage desk but this one looks lovely and displays very well.
Measures approximately 29-1/2" high, top measures 48" x 26".